13th Annual-TEE OFF With DST- Charity Golf Tournament
On Saturday, April 29, 2017, the Delta Life Development Center (LDC) and the Decatur Alumnae Chapter of Delta Sigma Theta Sorority will host the13th Annual-TEE OFF With DST- Charity Golf Tournament at Crystal Lake Golf and Country Club in Hampton, Georgia. All proceeds from this year's tournament will allow us to continue to focus on educational and economic development, international awareness and involvement, physical, mental, and political awareness through community outreach programs and scholastic support. For additional details, please visit Delta LDC & Delta Sigma Theta Sorority Inc. Charity Golf Tournament.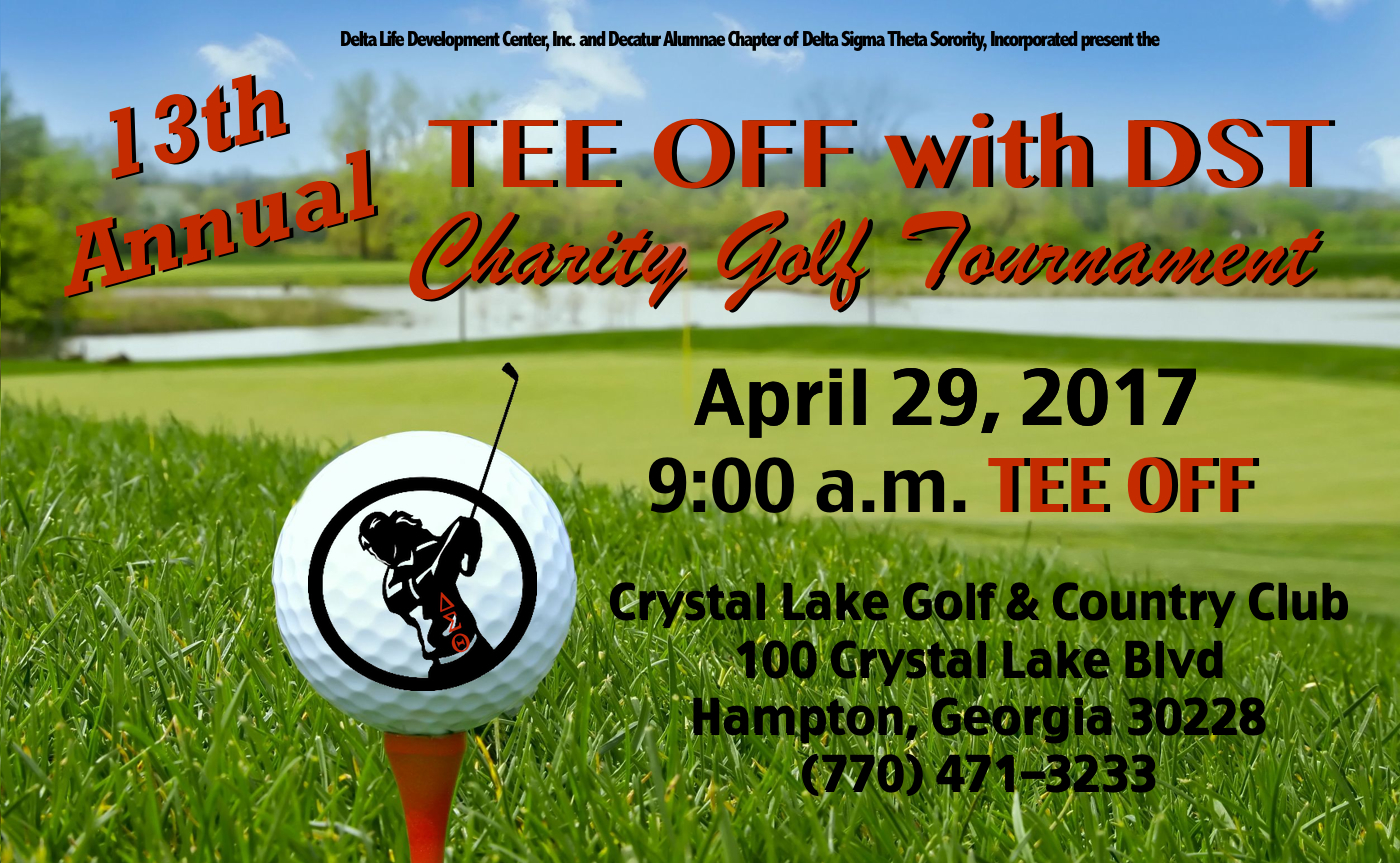 College Tour Update
There is a great opportunity available for students of DeKalb County and our chapter Sorors as it relates to the chapter's annual College Tour which is scheduled for April 3-5, 2017. This year, the tour will include visits to six colleges in Tennessee and detailed information is available on the flyer for your review. There are approximately 25 open seats available for any 8th-12th grade student of DeKalb County or a child of a Decatur Alumnae Chapter Soror. The total cost for the trip is $250 and the monies are due to the chapter's PO Box as follows: January 30, 2017 $100.00, and February 17, 2017 $150.00.